The WEDDING....
was a BEAUTIFUL event and a WONDERFUL day!
I'm sure that's not what you're actually here for, but...
indulge me for just a few pics...okay??? lol
Here are both of my beautiful daughters putting on their make-up after our morning at the beauty shop getting the hair done.
The bride's cake while they were setting up.
A couple of "teaser" pics by the professional photographer.
Can you guess where they are headed for the honeymoon? Yep, they are DISNEY bound!
We had a hot chocolate bar at the reception for everyone to enjoy while we were having some pictures made. Here are some of the stirrers (is that a word? ha!) that I made. Never fear, someone fixed them up nicely before the reception. I just did this quickly so I could get a pix.
They are super-easy to make. Push the "Old-Fashioned Peppermint Stick Candy" into a large marshmallow. Next, dip the marshmallow into melted white chocolate, then into sparkly sprinkles.
We had a few left. So today, I took them to school turned in this direction and they became "snow pops" for the students to eat as we were learning about polar bears!
You know how we teachers are, we're always thinking of SOMETHING to use EVERYTHING for in the classroom!!! ;-)
Now, that the wedding is over, it's time to turn to thoughts of another kind of love...VALENTINE'S DAY.
Don't worry, don't go into a panic. I'm about to tell you something that will make your life easier...
I have joined up with 13 other teacher bloggers to bring you the
(This great little button is made by my sweet friend Mel at
From the Pond
.)
It will begin Friday, Feb. 1st over at another great bloggy friend, Samantha, at her blog: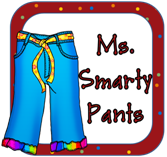 (Don't worry, I'll remind you to head over on Friday!)
You'll get lots of freebies to use in your classroom. So, see? NO WORRIES!
Now, you know I would never leave you without giving you a little something, something!
You can grab your free Valentine's Bump
here.
You will find it in the preview, so be sure to download your freebie.
Click here to find more great freebies! Wow, tonight is your lucky night!
Enjoy! :-)